Elizabeth Conaghan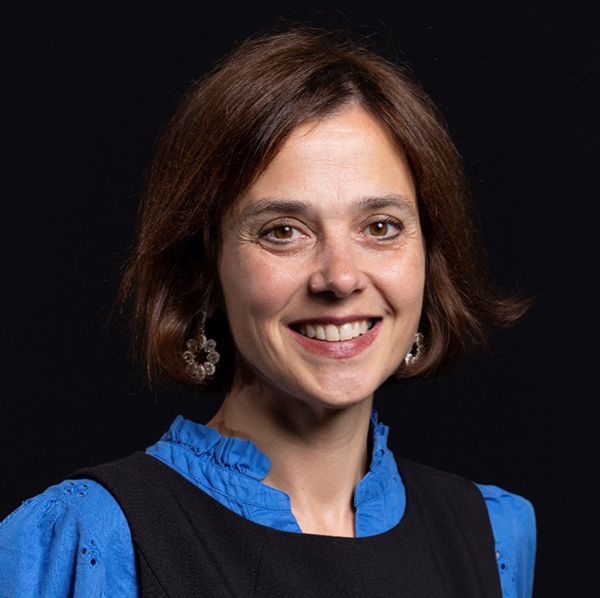 Director of Academic Tutoring
Director of Mooting and Advocacy
Areas of interest
Elizabeth Conaghan is an Associate Professor, Director of Academic Tutoring and Director of Mooting and Advocacy at the School of Law. She is a former practising barrister. Prior to undertaking legal training, Elizabeth studied psychology and physiology.
Teaching
Elizabeth teaches on the following modules:
Commercial Law
Contract Law
Law and Society
Introduction to Business Law
Research projects
Recent and Current Projects
Elizabeth's teaching practice is informed by two key themes: inclusivity and embedding employability, both of which are informed by her background and pedagogic research. She recently worked with the Head of School, local law firms, and student partners to redesign the Commercial Law module to embed more practical skills and include authentic assessment. Elizabeth was recently commissioned to co-write a book chapter on embedding employability in law schools.
Elizabeth also has a particular interest in understanding the role of emotion in student learning, particularly students' reported experiences of tutorial participation and group work and whether such experiences are affected by gender and/or intersectionality. She has undertaken qualitative and quantitative research in this area and presented her findings at the International Conference on Gender Research in 2020 and 2022.
Allied to this, Elizabeth views the role of the creative arts as offering a complimentary space for students to enhance their learning. In 2019, she initiated and produced a staff-student production at Minghella Studios of "The Disappearance of Miss Bebb", a play written by Alex Giles about the campaign for women to be allowed to practise law. The play was inspired by an article written by Professor Rosemary Auchmuty at the School of Law about the life of Gwyneth Bebb. The play formed part of the '100 Years of Women's Voices Programme' which Elizabeth led and which included the play, a symposium, an art exhibition, and a commemorative book (edited by Dr Madeline Davies at Department of English Literature).
Elizabeth is currently working with RABBLE Theatre and the playwright and author, Zannah Kearns, to commission a play (funded by the Vice Chancellor and the School of Law) about the Post Office Horizon Scandal.
Background
Elizabeth read cognitive neurosciences at the University of Oxford as her undergraduate degree (BA (Joint Hons) Psychology & Physiology). Her dissertation researched the prevalence of dieting in school-age children and she was awarded first prize for an article submitted to the European Eating Disorders Review (Errington, E. "What Information would be Important to Give to the Family of an Individual with Bulimia Or Anorexia Nervosa?", European Eating Disorders Review, vol. 2/no. 3, (1994), pp. 168–172.)
She undertook a postgraduate Diploma in Law and trained as a barrister. She was called to the Bar in 2000.
During her legal training she was a scholar of The Honourable Society of the Middle Temple and won first place in The Times Law Award, in conjunction with 1 Essex Court (Errington, Elizabeth. "The Lions Start to Roar; Law", The Times (London, England),1997, pp. 41.)
She was also selected by Middle Temple to represent the Inn at an international debating competition at Yale University. (Elizabeth was previously a member of the England team at the World Schools' Debating Championships and was a tournament adjudicator at the World University Debating Championships.)
During Elizabeth's tenancy at common law chambers in Gray's Inn Square she was awarded a year's secondment to the House of Lords to work as a judicial assistant to the Law Lords (now the Supreme Court). She has also worked as a lawyer in central government dealing with public law and human rights litigation.
Academic qualifications
MA (Oxford)
Postgraduate Diploma in Law (Commendation)
Bar Vocational Course (Very Competent)
PGCAP (Distinction)
Awards and honours
Teaching Recognition
Postgraduate Certificate of Academic Practice
Fellow of the Higher Education Academy
University Teaching Fellow
Collaborative Award for Outstanding Contribution to Teaching and Learning 2020
Collaborative Award for Outstanding Contribution to Teaching and Learning 2022