Jorge Guira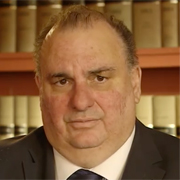 Pro tem Co-Executive Director, Centre for Commercial Law and Financial Regulation; Centre for Energy Law and Policy; Project on Financial Innovation and Shadow Banking
Module Convenor for Oil and Gas Contract Law, Legal Issues in Oil and Gas, International Mergers and Acquisitions, International Investment Transactions – Doing the Deals, International Corporate Governance, International and Comparative Financial Regulation, International Project Finance and Public Private Partnerships, and Research Project Skills for the LLM
Co-supervisor of PhD dissertations
Areas of interest
Law and finance – especially issues of financial innovation, and arbitrage and re-characterization
Oil and gas law – global energy architecture, contracts including guarantees and trade finance, dispute resolution, and innovation
Energy law – energy efficiency finance, renewables, environment, architecture, innovation
Structured finance, including shadow banking and derivatives
Project finance including power and infrastructure
US, UK and EU Securities Law and Regulation
International Mergers and Acquisitions, including private equity, inversions, spin-offs
Investment funds and hedge funds
International banking law
International arbitration
Regional integration
Appellate advocacy
Latin America
Legal history
Background
Dr Guira is an experienced energy as well as international banking and finance specialist. He has worked as a lawyer in a variety of roles and previously worked for a boutique which merged into a top 20 US firm, as well as serving as special counsel for hedge funds/private equity firms, hedge funds, and various businesses, and serving as an arbitrator or counsel in substantial multi-million pound disputes.
He has also served as a director for the IMF/World Bank Global Bank Insolvency Project. He has worked closely with various central banks on law reform as well as training initiatives and policy implementation. His experience has taken him to over 70 countries and he has worked with blue-chip clients all over the world in the banking, corporate, and energy sectors as a consultant, trainer, and lawyer.
Dr Guira is currently Pro Tem Co-Executive Director of the Centre for Commercial Law and Financial Regulation at the University of Reading. He is also the Director of the Centre for Energy Law and Policy, as well as the Project on Financial Innovation and Shadow Banking.
He is an Associate Professor of Law and Finance and previously served as the Director of the International Corporate Governance and Financial Regulation programme, as well as Associate Professor in International Economic and Financial Law at Warwick University Law School, among other positions.
In addition he has spent six years (2002–8, 2011–14) as a Visiting Fellow and Senior Fellow at Queen Mary–CCLS, University of London.
He is the author of many publications on financial and legal topics and is currently on the Advisory Board for certain PLI conferences and has given keynote addresses at various conferences.
His current focus is on world energy architecture, US/UK mergers and acquisitions including comparative securities law, energy efficiency finance, debt capital markets and bond restructuring, power plant and oil and gas finance, energy arbitration, financial innovation, and shadow banking as well as international banking law.
Academic qualifications
Bachelor of Arts, High Honors in History Top 1%
Masters in Public Administration (Finance)
Juris Doctor
Masters in International Banking and Financial Law
Postgraduate Diploma in Teaching (Law) Doctorate in International Banking and Financial law
Member of the Florida Bar and various other US bars