Professor Li Shao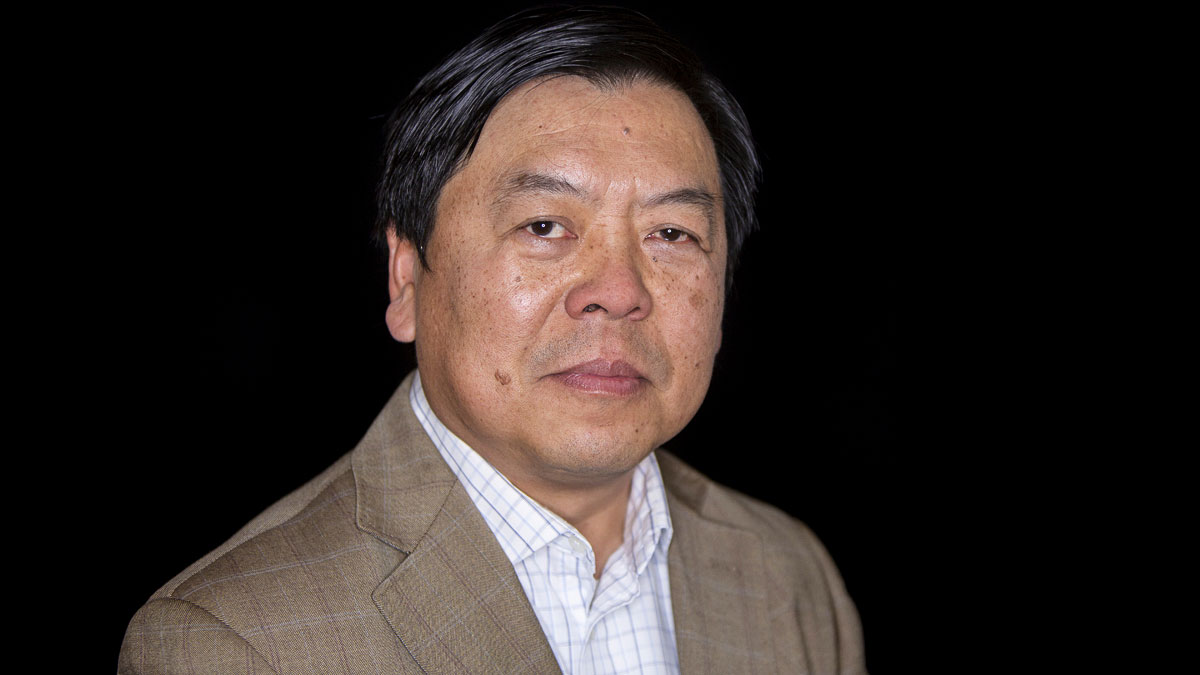 Research, teaching and related administration/management in the area of sustainable technologies for the built environment
Office
148
Building location
Chancellor's Building
Areas of interest
Integration of green infrastructure with modern buildings and cities.

Radiative performance of urban trees

Energy monitoring and management

Sensing and data analytics for building user behaviour

Wellbeing and productivity
Postgraduate supervision
Thermal performance of urban trees

Optimising Design for effective energy management during building operation

Multispectral sensing for tree interaction with solar radiation

Building occupancy sensing and data analytics

Energy management in event buildings

Radiative characteristics of urban trees

Energy reduction and user behaviour
Teaching
Convenorship:

ICT & Energy Management (PG);

Engineering Mathematics 1;

Engineering Mathematics 2

Contributing to:

Building Environmental Systems 1
BSc dissertation
MSc dissertation
Research projects
¨

(PI) EPSRC + NERC: InfruTreecity: Understanding Infrared radiative performance of urban trees for better future city; EP/P023819/1; 2018-2022; £570k

¨

(PI) Industrial Doctorate Centre: Technologies for Sustainable Built Environments EP/G037787/1, 2014 - 2018, £5.9m

¨

(PI) Understanding occupancy and user behaviour through Wi-Fi based indoor positioning. 2017 – 2019

¨

(PI) EPSRC: Reduction of Energy Demand in Buildings through Optimal Use of Wireless Behaviour Information (Wi-be) Systems, EP/I000259/1; Value £597,628, 2010–2013

¨

PI - EPSRC "Passive and Active energy systems for airport operations" Funding decision made; Value £160k; EP/H004181/1; 2009 - 2012.

¨

PI – TSB/EPSRC TS/H001212/1THrough life Energy and Resource Modelling (THERM) 2009 –2012

¨

PI – EPSRC "CREW – Community Resilience to Extreme Weather (PP1)"; Value £105,289; EP/F036442/1, 2008–2011

¨

PI - EPSRC "Carbon, Control and Comfort consortium: user-centred control systems for comfort, carbon saving and energy management;" Value: £290k; EP/G000395/1, 2009 –2011
Background
Professor Shao studied Mechanical Engineering with application to aero-engines at the Beijing University of Aeronautics and Astronautics. Upon his graduation in 1985, he won a scholarship which allowed him to pursue his PhD research in the Department of Chemical Engineering and Fuel technology, University of Sheffield during the period 1986–89.
His postdoctoral appointment at the same university involved investigation into airflows in and around buildings using experimental and computational methods, with a significant part of the work carried out at the Building Research Establishment in Watford.
Professor Shao began his academic career in 1993 when he joined the University of Nottingham. There he was Reader in Architectural Environment Engineering and Co-Director of the Institute of Building Technology before moving to De Montfort University to take up the Chair in Building Energy Systems at the Institute of Energy and Sustainable Development (IESD) in 2007.
He joined the University of Reading in September 2012 as Professor in Sustainable Technologies for the Built Environment. Between 2014–18, Professor Shao was Academic Director of the Technology for Sustainable Technology Centre, an EPSRC-funded centre for training 50 industry-based engineering doctorate researchers.
Professional bodies/affiliations
CIBSE, IMechE
Websites/blogs
https://blogs.reading.ac.uk/urban-trees/