Professor Li Shao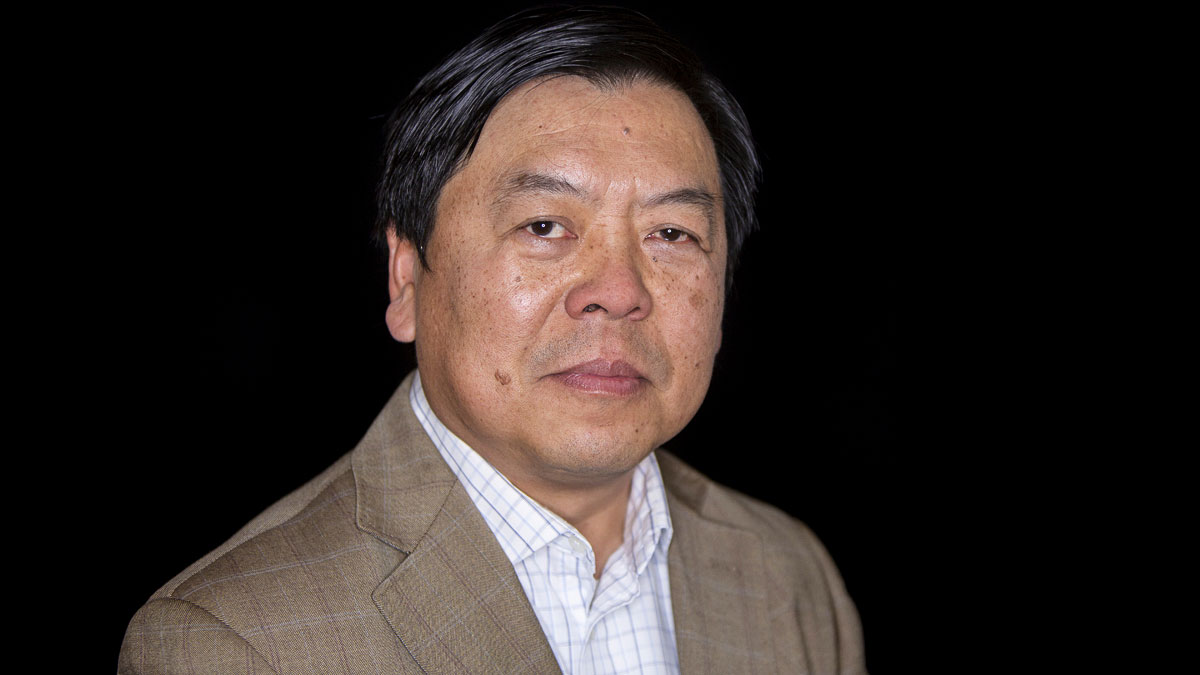 Research, teaching and related administration/management in the area of sustainable technologies for the built environment
Module Convenor: ICT & Energy Management (PG) Engineering Mathematics 1
Lecturer.
Areas of interest
One of the main interests Professor Shao has is integration of green infrastructure, especially urban trees with modern buildings and cities. This stems from his earlier research into heatwaves, solar (infrared) radiation, and overheating in energy-efficient dwellings, which had a distinctive emphasis on understanding the needs and behaviour of elderly people.
Professor Shao's interests in daylighting, natural ventilation, and heat pumps have evolved recently to focus on energy monitoring and management, particularly in the workplace, where sensing and data analytics could yield major energy savings.
His research into data-based energy efficiency prioritise the understanding of building users, to complement our extensive knowledge about equipment and our physical environments. He prefers the approach that sensing and analytics is harnessed to bring about, simultaneously, improvements to energy efficiency, wellbeing and productivity.
Background
Professor Shao studied Mechanical Engineering with application to aero-engines at the Beijing University of Aeronautics and Astronautics. Upon his graduation in 1985, he won a scholarship which allowed him to pursue his PhD research in the Department of Chemical Engineering and Fuel technology, University of Sheffield during the period 1986–89.
His postdoctoral appointment at the same university involved investigation into airflows in and around buildings using experimental and computational methods, with a significant part of the work carried out at the Building Research Establishment in Watford.
Professor Shao began his academic career in 1993 when he joined the University of Nottingham. There he was Reader in Architectural Environment Engineering and Co-Director of the Institute of Building Technology before moving to De Montfort University to take up the Chair in Building Energy Systems at the Institute of Energy and Sustainable Development (IESD) in 2007.
He joined the University of Reading in September 2012 as Professor in Sustainable Technologies for the Built Environment. Between 2014–18, Professor Shao was Academic Director of the Technology for Sustainable Technology Centre, an EPSRC-funded centre for training 50 industry-based engineering doctorate researchers.
Professor Shao has published over 90 papers in refereed journals and international conferences. Supported by UK and European funding bodies as well as industry, Professor Shao has led a range of projects in sustainable energy technologies for buildings. These include the Carbon Vision Building consortium project "TARBase", and the ARCC project "CREW" in which he led research into adaptation of UK buildings for future climate change.
He is a co-investigator in an EPSRC/E.On project on intelligent, user-responsive control of renewable and low energy systems in dwellings and in a further EPSRC project on retrofit technologies and pathways for airport buildings.
Professor Shao is Principal Investigator of an EPSRC/TSB-funded investigation into low carbon buildings for green manufacturing, and a consortium project "Reduction of Energy Demand in Buildings through Optimal Use of Wireless Behaviour Information (Wi be) Systems" as part of the RCUK TEDDI programme. He leads a cross-disciplinary project InfruTreeCity – understanding infrared radiative performance of urban trees for better future city – which is jointly supported by the EPSRC and NERC.
Professional bodies/affiliations
Member of Council of the Building Services Research and Information Association
Member of EPSRC College, Reviewer for funding bodies in the Netherlands, Austria and Hong Kong SAR
Executive Board of the Sustainable Energy Technology International Conference Series
Member of the Editorial Boards of academic journals including the International Journal of Low-Carbon Technologies.

Chartered Engineer (CEng)

Member of the Institute of Mechanical Engineers (MIMechE)

Member of the Chartered Institution of Building Services Engineers (MCIBSE)