Rohan Deb Roy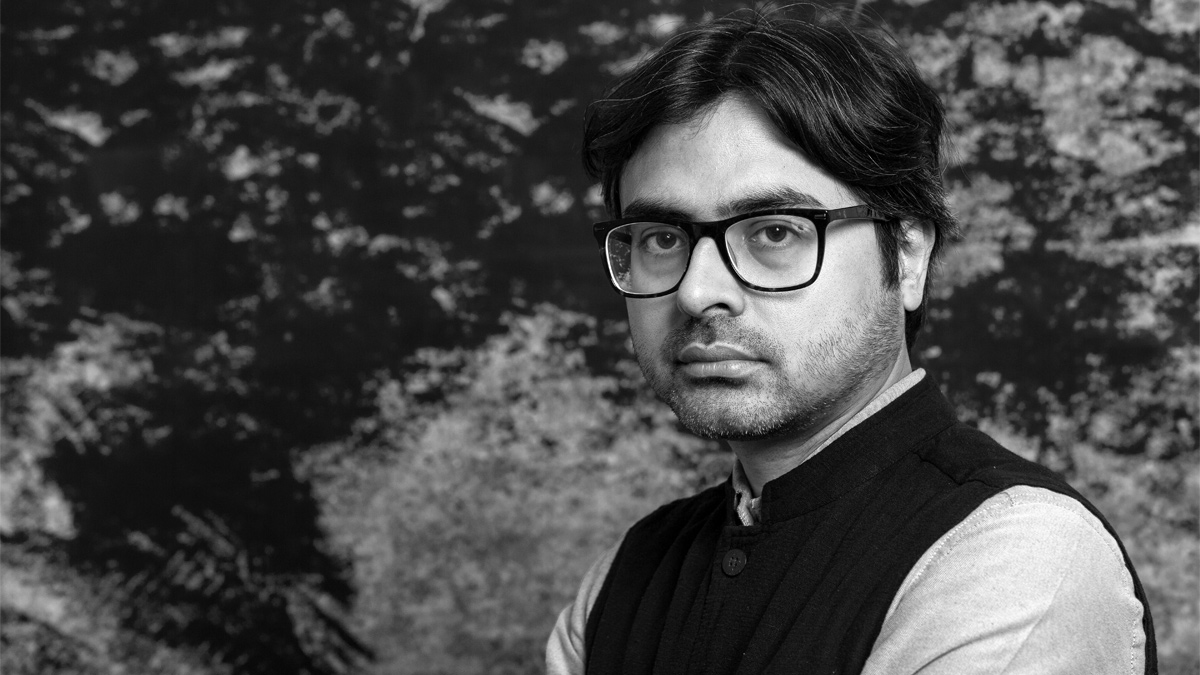 Teaching
Undergraduate
Part One Option: Hunger and Famines in History
Part Two Option: 'The Brightest Jewel in the British Crown': The Making of Modern South Asia
Part Three Topic: Modern Science and the Imperial World
Postgraduate
MA Option: Animals in History
Enquiries for supervision are welcome, especially on the following themes:
colonial and postcolonial South Asia
British imperialism in the Indian subcontinent more generally
animal history
the history of imperial science and colonial medicine
environmental history of the British Empire
comparative histories of hunger and famines
Background
I am Lecturer in South Asian History at the University of Reading (2015-present). I am particularly interested in the histories of science and medicine, histories of empire and colonialism, environmental history, and animal history. I am the author of Malarial Subjects: Empire, Medicine and Nonhumans in British India, 1820-1909 (Cambridge: Cambridge University Press, 2017) and co-editor (with Guy Attewell) of Locating the Medical: Explorations in South Asian History (New Delhi: Oxford University Press, 2018). I have put together a co-edited special issue on "Nonhuman Empires" (with Sujit Sivasundaram) for the journal Comparative Studies of South Asia, Africa and the Middle East, (35.1, May 2015).
I received my PhD from University College London (2009), and have held postdoctoral fellowships at the Centre for Studies in Social Sciences Calcutta (2009-2010), at the University of Cambridge (2011-2013), and at the Max Planck Institute for the History of Science in Berlin (2013-2015). I have been a Barnard-Columbia Weiss International Visiting Scholar in the History of Science.
Malarial Subjects
This monograph won the joint second prize at the 2018 Pickstone Prize, awarded every two years to the 'best scholarly book in the history of science' by the British Society for the History of Science. It received the Best Research Output Prize in 2018 for the Heritage and Creativity Research Theme from the University of Reading. A roundta
ble on the book with Clare Anderson (Leicester), Nayanika Mathur (Oxford), Sujit Sivasundaram (Cambridge), Richard Drayton (King's College, London), and Simon Schaffer (Cambridge) as speakers was held at the Royal Asiatic Society in London on the 26th of February 2018.
This book has been reviewed in many academic journals including American Historical Review; Social History of Medicine; Journal of Colonialism and Colonial History; Somatosphere; Revue d'histoire du XIX e siècle; Pharmaceutical Historian; Studies in History.
A copy of Malarial Subjects can be downloaded here.
Malaria was considered one of the most widespread disease-causing entities in the nineteenth century. It was associated with a variety of frailties far beyond fevers, ranging from idiocy to impotence. And yet, it was not a self-contained category. The reconsolidation of malaria as a diagnostic category during this period happened within a wider context in which cinchona plants and their most valuable extract, quinine, were reinforced as objects of natural knowledge and social control. In India, the exigencies and apparatuses of British imperial rule occasioned the close interactions between these histories. In the process, British imperial rule became entangled with a network of nonhumans that included, apart from cinchona plants and the drug quinine, a range of objects described as malarial, as well as mosquitoes. Malarial Subjects explores this history of the co-constitution of a cure and disease, of British colonial rule and nonhumans, and of science, medicine and empire. It pursues the methodological challenge of narrating the significance of medical categories and artefacts in history, while critiquing the links between scientific knowledge and imperial power.
Locating the Medical
This co-edited book interrogates the foundational categories that have come to define medical science in modern South Asia. It seeks to probe issues such as what constitutes the 'medical', in which context, and who defines it. This is achieved through case studies that range from the nineteenth to twenty-first centuries, from colonial Bengal and British Burma to present-day Andaman Islands and Ladakh. By examining the close interactions between political authorities, corporeal knowledge, and objects of governance in a sustained manner, the domains of the medical and the non-medical are revealed to be more blurred and porous than apparent. This provides us with new perspectives on the co-production of medicine and social worlds by actors and agencies in specific times and places. Contributors include Durba Mitra (Harvard), Sudipta Sen (University of California, Davis), Chandak Sengoopta (Birkbeck, London), Jonathan Saha (Leeds), Vishvajit Pandya and Madhumita Mazumdar (DAIICT, Ahmedabad), Clare Anderson (Leicester), Calum Blaikie (Austrian Academy of Sciences), David Arnold (Warwick), Jim Mills (Strathclyde, Glasgow), Shubha Ranganathan (IIT, Hyderabad), Projit Bihari Mukharji (UPENN), and Mark Harrison (Oxford).
Nonhuman Empires
This co-edited journal special section contributes to a critique of anthropocentrism in the field of imperial history. It reveals the variety of ways in which the histories of nonhuman animals and empires both intersected and informed one another. Beyond merely rehabilitating nonhuman themes in conversations about imperial history, it provides a platform for reconceptualising both nonhumans and empires. My introduction situates this special section as an engagement between science studies and animal studies, on the one hand, and the historiography of empires, on the other. Other contributors include Jagjeet Lally (UCL), Alan Mikhail (Yale), Rebecca Woods (Toronto), Etienne Bensen (UPENN), and Sujit Sivasundaram (Cambridge)
Decolonise Science
This public engagement essay (on how science's dark imperial past shapes research today, and what to do about it) appeared as a 'long read' at The Conversation in April 2018. Since then, it has been republished around the world: 4S Sydney (Australia); The Wire, Scroll, Quartz (India); The Citizen (South Africa); Brainfactor (Italy), The Independent (UK) and The Smithsonian Magazine (US)
This apart, I have been interviewed and quoted in various newspapers including the BBC , the Economic Times , the Business Standard , and the OZY.com . I have featured in The World , a radio show co-produced by WGBH, Public Radio International and BBC World Service, and podcasts.
Imperial Insects
My current project Imperial Insects examines the extent to which nineteenth-century British imperialism shaped the discipline of entomology (the 'scientific study of insects'), and how the figure of insects in turn informed the contours of colonial history. With focus on the history of insects in South Asia, I explore the interactions between the imperial worlds of laboratory medicine, colonial governance, natural history, commerce and vernacular print. I examine the imbrications of enclosed cabinets of naturalists as well as insulated entomological laboratories with wider public cultures, which reflected a variety of promises, prejudices and stereotypes relating to insects.
Conference/workshop organisation
'Locating the Medical in South Asian History' (London, 2010)
'Public and Private' (Calcutta, 2010)
'Nonhuman Empires' (Cambridge, 2012)
'Unusual Lives' (Berlin, 2014)
'Global Science' (New Delhi, 2014)
'Object Lessons and Nature Tables: Research Collaborations between Historians of Science and University Museums' (Reading, 2016)
'Tiger Cultures' (London, 2016)
'Political Animals in Southern Asia' (Reading, 2017)
'Global Health Histories' (Reading, 2019)
Fellow, Royal Asiatic Society
Fellow, Royal Historical Society
Fellow, Higher Education Academy