Dr Sophie Payne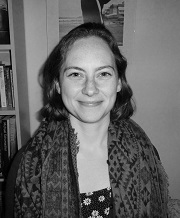 IWLP German Language Lead
IWLP Marketing Lead
IWLP Student Engagement Lead
Course tutor for LA1PG1 and LA1PG2
Office
Miller 101
Building location
Miller building
Areas of interest
German language and culture, linguistics and feminism.
Teaching
I have taught German language with the IWLP since 2018 and teach mainly on the lower levels (A1-A2).
In the past I taught on DLC degree-side modules on the West German post-war history, the history of German post-war migration, German lexicology and German textual linguistics. I have also previously taught on the module Discourse Analysis for the Applied Linguistics Department.
Background
I was born in Reading and grew up nearby. After a gap year teaching English, I returned to Reading to study BA German and Italian, followed by an M(Res) and a PhD in German Studies.
Publications
Mackenzie, J.

,

Coffey-Glover, L.

,

Payne, S.

ORCID: 0000-0003-3341-4245

,

McGlashan, M.

(2020)

Disco divas and heroic knights: a critical multimodal analysis of gender roles in "create the world" LEGO cards.

In:

Caldas-Coulthard, C.

, (eds.)

Innovations and Challenges: Women, Language and Sexism.

Routledge

pp.

60-76.

ISBN:

9780367133726