Dr Sophie Heywood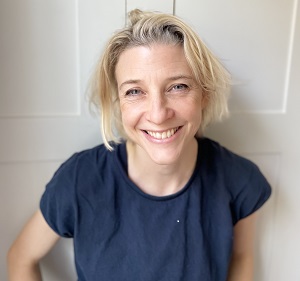 Office
Miller 123
Building location
Miller building
Areas of interest
The history of children's literature and publishing
Children's books in translation
Children's culture in the Cold War and after 1968
Feminism
The cultural and religious history of modern France
Postgraduate supervision
I welcome enquiries concerning research supervision in any of my areas of research interest.
Current supervisions:
Nouf Alsayed: Subtitling culture for the audience in Saudi cinema.
Emma D. Page: A study of children's literature in translation using data from Outside in World. Co-supervisor: Dr Catherine Butler (Cardiff).

Assya Belahmar Louazani:

The Women's Hammam: An experienced space of representation in Maghrebi Literature & film.
Teaching
At Part 1 I convene the module FR1MMF 'The Making of Modern France', and teach on children's literature for the module ML1TRANS/EN1TRANS 'Thinking Translation: History and Methods'.
At Part 2 I convene the module FR2CHF Children's Books in France.
At Part 3 I convene the module FR3M68/ HS3M68 May 68, and teach on the module ML3IC 'Identity and Conflict in Modern Europe', and teach translation for the core French language module.
Research centres and groups
I am a co-director of the Centre for Book Cultures and Publishing (CBCP), along with colleagues in Italian, English Literature and Typography. We undertake research in book cultures and publishing with a distinctive global, multilingual and multidisciplinary focus. Information on our research projects, opportunities and seminars can be found at the Centre for Book Cultures and Publishing (CBCP) site.
In partnership with Outside in World, the organisation dedicated to promoting and exploring world literature and children's books in translation, I convene the CBCP x OIW webinar series on Translating for Children. Recordings of previous webinars are available on the CBCP Youtube channel.
Research projects
In 2016, I was awarded a LE STUDIUM/ Marie Skłodowska-Curie Research Fellowship, based at the University of Tours, to lead the research project 'The Children's '68', on the impact of the '68 years on cultures of childhood, working with scholars in countries including Denmark, France, Germany, Italy, Poland and Sweden. More information on the project and its outcomes can be found at: https://children68.hypotheses.org/
Between 2012-2015 I was part of a group of researchers from the Modern Languages and English Departments who secured funding from the Leverhulme Trust to undertake a three-year project to promote the preservation of, and access to, literary archives held worldwide. More information about the project.
Awards and honours
Research grants and awards
Junior Research Fellowship, Institute of Historical Research, October 2007-May 2008
Scholarship, Carnegie Trust for the Universities of Scotland, October 2004-October 2007
Awarded the University of Reading Research Endowment Trust Fund 'Best Research Output Prize' 2012, Faculty of Arts and Humanities and Social Sciences, for the monograph on the comtesse de Ségur: http://www.reading.ac.uk/research/Highlights-News/risingstars/res-retf2012heywood.aspx
Co-investigator, Leverhulme International Network, Diasporic Literary Archives: Questions of Location, Ownership and Interpretation, 2012-15
Principal Investigator LE STUDIUM/ Marie Sklodowska-Curie Research Fellowship, Université de Tours François-Rabelais, 'The Children's '68/ Le '68 des enfants' 2016-17