Robert McCluskey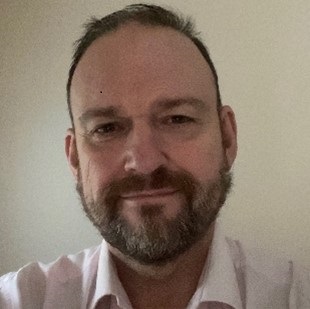 Teaching BSL Level 1
Taking part in BSL exams and marking grades
Office
Miller 107 
Building location
Miller Building
Areas of interest
Social life / Education Inclusion for Deaf people

Deaf Culture / Political and Social history of Deaf people

The evolution of BSL Linguistics over the years

Keeping up-to-date with BSL issues.
Teaching
I teach on the IWLP Programme BSL Level 1.
Background
I am profoundly deaf and a BSL tutor since 2014. I also run my own successful, independent business teaching BSL. Since 2020, I have working with the University of Reading teaching their students the beauty of BSL.
In addition to being a qualified BSL teacher and A1 Assessor, I have taught freelance at organisations including Brooklands College for three years, Winchester Hospital and the Financial Services Ombudsman in London.
Academic qualifications
2017 - 2019 Guildford College, Level 4 Diploma in Therapeutic Counselling

2017 - 2017 Sign of Thought, IBSL Level 1 Deafblind Awareness

2012 - 2012 Sign of Thought, NVQ BSL Level 6

2011 - 2012 Eastleigh College, Level 2 & 3 Counselling

2011 - 2011 City Lit, PTTLS, (Qualified Teaching)

1999 - 2002 Sunderland University, BA (Hons) Accounting & Computing
Awards and honours
Preparing to Teach in the Lifelong Learning Sector (PTTL)

Assessor A1