Dr Marine Orain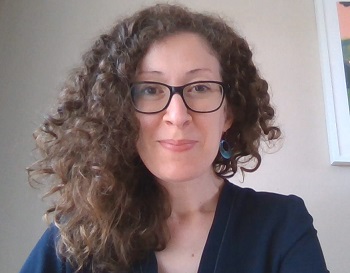 Co-ordinator for French-language modules on Department degree programmes
Examinations Officer for Part 2 and Year Abroad Students
Office
Miller 113
Building location
Miller building
Areas of interest
Technology assisted language teaching and learning
Language curriculum design and development
Distance learning and the flipped classroom
Research interests
I am particularly interested in French intellectual history and the Algerian War. My research is on modern and contemporary French thinkers and their modes of intervention in response to crisis and wars.
Teaching
In final year, I convene the Advanced French Language module and the Language for Management and Business module. I also teach on the module ML3IC Identity and Conflict in Modern Europe. I convene the Year Abroad Language module.
In first year, I convene the Beginners and Intermediate French Language modules.
Academic qualifications
PhD: Changing modes of intervention of the French intellectual from the Dreyfus Affair to today; Sartre, Lévy, Hessel' (University of London)
Master's degree in Teaching French as a Foreign Language (Université de Provence)
PGCE in French and Spanish (University of Cumbria)
Professional bodies/affiliations
I am a member of:
The Association for the Study of Modern and Contemporary France (ASMCF)
The Society for the Study of French History (SSFH)