Dr Cherilyn Elston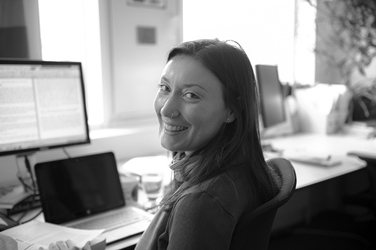 Spanish Programme Director
Office
Miller 118
Building location
Miller building
Areas of interest
I research Colombian history, literature and culture, with a particular focus on women's writing, the feminist movement and the armed conflict. My PhD thesis analysed the history of women's writing in Colombia and its relationship to feminist theory and activism, exploring poetry, novels and testimonio published by understudied Colombian women writers from the 1970s to the present. This formed the basis of my first monograph, Women's Writing in Colombia – An Alternative History (Palgrave Macmillan 2016).
I am also interested in the broader history of women's writing and feminism in Latin America and Latin American feminist theory. I am currently working on a project exploring the cultural politics of memory, human rights and transitional justice in the context of recent peace processes in Colombia.
This project also incorporates the memory activism of the Colombian diaspora in the UK and explores the literary and cultural production of Colombian migrants and exiles.
My interests also include literary translation. My published translations include Southerly by Argentinean writer Jorge Consiglio (Charco Press 2017) and I am the editor of Palabras Errantes, an online journal that publishes Latin American and Spanish literature in translation.
Postgraduate supervision
I welcome enquiries concerning research supervision in any of my areas of research interest.
Current supervision:
Katerina Valdivia Bruch (Art) Rethinking Conceptualism: Avant-Garde, Activism and Politics in Latin American Art (1960s-1980s)
Teaching
I co-teach on two first-year modules: 'SP1I1: Icons of Spain and Latin America' and 'SP1SLAC: Introduction to Spanish and Latin American Culture'.
I convene and teach a second-year module on the relationship between literature and social change in Spain and Latin America in the twentieth century (SP2LS: Literature and Society in the Modern Hispanic World).
I convene and teach a final-year module on the Colombian armed conflict and how this has been narrated in historical and cultural texts (SP3NCC: Narrating the Colombian Conflict).
I also teach Spanish language classes and translation from Spanish to English.
Academic qualifications
Fellow of the Higher Education Academy
PhD in Latin American Studies (Cambridge)
MPhil in Latin American Studies (Cambridge)
BA (Hons) in Modern History and English (Oxford)