Asako Partington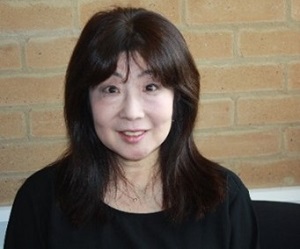 IWLP co-ordinator
IWLP Japanese co-ordinator
Module Convenor (shared): IWLP Japanese 1, 1 Accelerated, Stage 2 and Stage 3
Office
Miller 112
Building location
Miller building
Areas of interest
My IWLP co-ordinator programme wide role includes: re-sit assessments, administration and exam officer support.
As IWLP Japanese co-ordinator I am responsible for: student recruitment and support, teaching and learning materials, supervision of tutors, the university's promotional activities and contributing to the Welcome Week and Language Week activities.
Current projects
Teaching three modules: Japanese 1, 1 Acc. and Japanese Stage 3 (new module).
Producing original assessments (Stages 1 & 3).
Future projects
Restructure for 2018-19 Stage 1 and reduction of class hours from 4 to 3.
Planning syllabus, assessments and materials.
Teaching
Institute-Wide Language Programme
Background
Japanese Literature and linguistic, Social Anthropology and Western culture Degree. Gyosei International College.
Japanese. Language School in Tokyo.
Ballet and Opera lover. Born and raised in Tokyo.