Cong Xia Li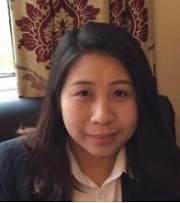 Convenor of all the Mandarin Chinese Language modules;
Teaching and Learning Coordinator for Mandarin Chinese;
Chair of Student and Staff Liaison Committee (IWLP);
Coordinator of Language Learning Advisors; Coordinator of IWLP Tandem Scheme
Areas of interest
L2 teaching and acquisition
Online teaching and assessments
Sociolinguistics
Chinese history (post 1949) and contemporary Chinese literature
Teaching
All Mandarin Chinese modules offered at the Institution-Wide Language Programme (IWLP).
LA1PC1 Mandarin Chinese Stage 1
LA1PC2 Mandarin Chinese Stage 2
LA1PC3 Mandarin Chinese Stage 3
LA1PC8 Mandarin Chinese Fast Track
In addition to teaching at University of Reading, I have taught at Eton College from Beginners to Pre-U Chinese (language only); and GCSE to A level Chinese (both language and literature) at the Abbey School, Reading.
Research centres and groups
I am a committee member of Language Teaching CoP at the University of Reading; a member of British Chinese Language Teachers Society and a member of European Association of Chinese teaching (ASSOCIATION EUROPEENNE DE L'ENSEIGNEMENT DU CHINOIS).
Background
I have been teaching Mandarin Chinese at the University of Reading for more than 10 years. Apart from teaching at IWLP, I have offered lessons at the School of Continuing Education, Admissions and Outreach events at the University. In addition to the experience at HE sector, I also worked at secondary schools including St Paul's Girls School, Eton College and the Abbey School for 8 years (and was the Head of Chinese at the Abbey School for 4 years).
Since 2013 I have been the Coordinator for Mandarin Chinese overseeing the smooth running of the Mandarin Chinese provisions at the IWLP.
I enjoy music, walking, reading and cooking.
Academic qualifications
Fellow of the Higher Education Academy MA (Reading)