Chloe Houston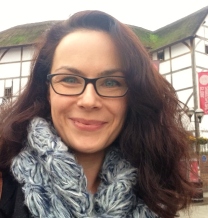 Director of Undergraduate Admissions in the Department of English Literature.
Areas of interest
My research is in early modern literature and performance, and especially the representation of cultural and religious difference. My main research interest is the portrayal of the Persian empire in English drama in the sixteenth and seventeenth centuries, and I am currently writing a book on this subject. Other aspects of my research include utopias, travel and travel writing, and religious identity. My first book was a study of Renaissance utopias from 1516 to the mid seventeenth century, and I have edited a collection of essays on travel and utopia in the early modern period.
Postgraduate supervision
I have supervised a number of PhD students to completion and am happy to talk to anyone who is interested in undertaking postgraduate research in early modern studies at Reading, and especially within my own area of research.
Teaching
I convene three Part 3 modules, "The Bloody Stage: Revenge and Death in Renaissance Drama", "Classical and Renaissance Tragedy" and "Utopia and Dystopia in English and American Literature". I also convene the Part 1 module "Genre and Context". I give lectures on a range of modules including "Renaissance Texts and Cultures", "Shakespeare", and "Shakespeare on Film". I convene the MA modules in "Early Modern Literature" and "The Global Renaissance".