Professor Rodney Jones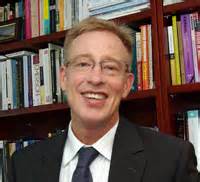 Departmental Undergraduate Admissions Tutor
Areas of interest
Rodney's main areas of interest are discourse analysis, interactional sociolinguistics, and language and digital media. He is particularly interested in how digital media affect the way people conduct social interactions and manage social identities.

For the past two decades he has been involved with the late Professor Ron Scollon and other colleagues in developing an approach to discourse called mediated discourse analysis, the principles of which are laid out in his 2005 book with Sigrid Norris Discourse in Action: Introducing mediated discourse analysis.

He has applied this approach to a range of contexts including health and risk communication, classroom discourse, professional communication, computer mediated communication, and language and creativity. Rodney has authored/edited twelve books and over fifty journal articles and book chapters.
Postgraduate supervision
Rodney is interested in supervising projects on language and (new) media, mediated discourse analysis/nexus analysis, language and gender/sexuality, language and creativity, and health and risk communication.
Teaching
Rodney teaches the following modules:
LS2SLG: Sociolinguistics
LS2LNM: Language and New Media.
Research projects
Developing a Digital Toolkit to Enhance the Communication of Scientific Health Claims (year 2). (Principal Investigator in collaboration with colleagues from University of Reading, Technical University of Munich, and the British Nutritional Foundation) European Institute of Innovation and Technology EIT Food.
Quarantined between cultures: Overcoming communication challenges and building resilience among Chinese students residing in the UK during the COVID-19 pandemic. (Principal Investigator in collaboration with Prof Zhu Hua and Dr Sylvia Jaworska) British Academy Special Research Grants: COVID-19 # COV19\201479
Background
Before joining the University of Reading, Rodney worked in the Department of English at City University of Hong Kong, where he was Head of Department from 2012 to 2014. While in Hong Kong he conducted a number of large-scale funded research projects on the digital literacies of secondary school students, HIV prevention and education, food labelling, collaborative writing in the creative industries, and laypeople's communication of scientific and medical information.
Read Rodney's research story