Dr Fraibet Aveledo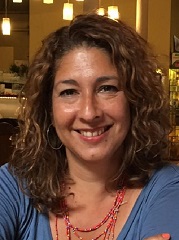 +44 (0) 118 378 8139

Lecturer in Child Language Development and Bilingualism
Departmental Director of Teaching and Learning
Director of BA Programme in English Language and Linguistics
Library Liaison
Areas of interest
Fraibet's main research interests are language development, second language acquisition, and bilingualism, especially the acquisition of grammar and semantics and its relation with non-linguistic cognition in children and adults. Fraibet is particularly interested in researching the effect of language on cognition, through the study of motion event construal in monolingual and bilingual speakers of languages such as English, Spanish, and Mandarin.

She is additionally interested in the effect of bilingualism on syntactic structures and the cross-linguistic influence of languages in the bilingual speaker. Finally, Fraibet also studies the structure of meaning, and how it is made visible through language within the constraints of mind/brain functioning.

Particularly, she is focusing on the study of the acquisition of the semantic distinction between the copula ser/estar in Spanish (verb "to be") which is currently in variation in the Spanish world.
Teaching
Fraibet teaches the following modules:
LS2LAM: Language and the Mind
LS3DCL/LMDCL: Child Language Development
LS3IB/LSMIB: Issues in Bilingualism
Academic qualifications
PhD Linguistics (Newcastle University)
MA in Language Acquisition (Essex University)
MPhil in Linguistics (Central University of Venezuela)
BA in Letters (Catholic "Andrés Bello" University).