Ana Cannilla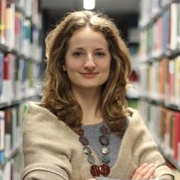 Module Convenor for Public Law 1
Chair of the Student Experience Committee
Areas of interest

Ana's areas of interest are:
theory of law
constitutional theory
feminist theory.
Postgraduate supervision
Ana welcomes expressions of interest for supervision from prospective PhD students in the following areas:
legal philosophy
constitutional theory
public law
feminist legal studies.
Current PhD student and project:
Elvinas Savukynas: "The Theory and Practice of the Proportionality Test in Human Rights Law".
Teaching
In addition to Public Law 1, Ana currently teaches on the following courses:
Public Law 2
Gender and the Law
Jurisprudence.