Nasreen Majid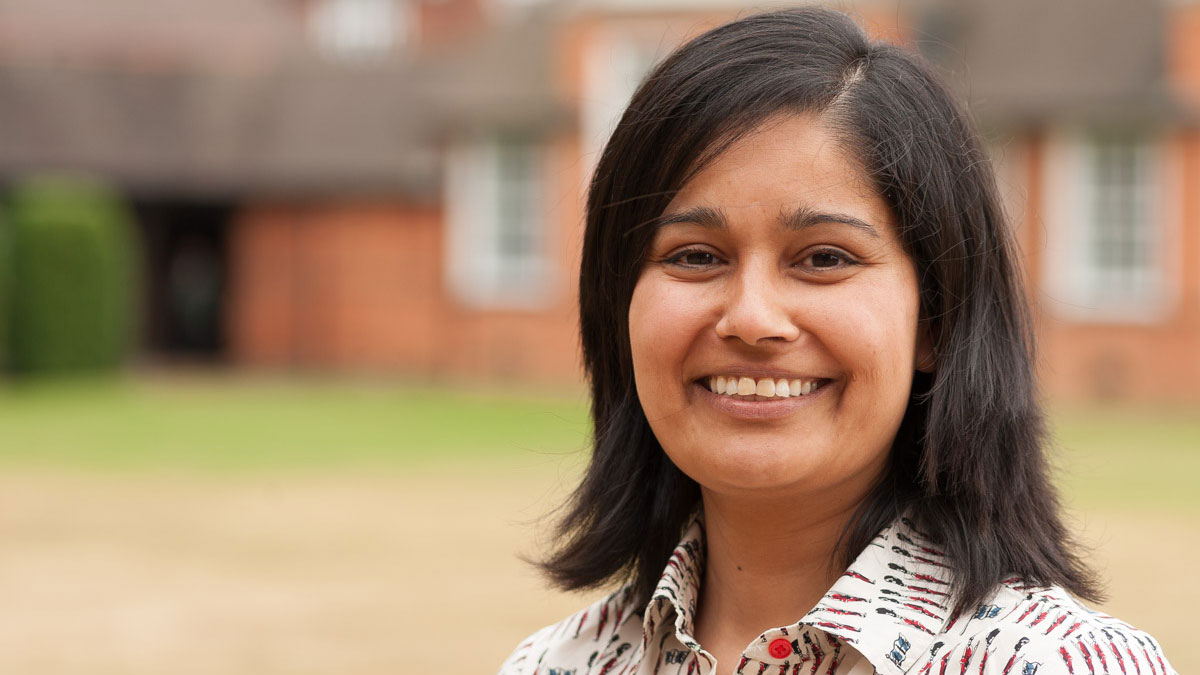 School Director of Recruitment and Admissions
Masters module EDM007 - Investigating Education co-convenor
BA Primary Education module convenor for the Advanced Teaching Project (ATP), undergraduate dissertation
Pathway Leader for BA Primary Education (QTS) Programme - General Pathway
Head of admissions for General Pathway on BA Primary Education (QTS)
Subject Leader of Mathematics for BA Primary Education (QTS)
Second Supervisor for EdD and PhD thesis
BA Primary Education (QTS) Curriculum and specialist Mathematics Teaching - Year 1, 2 and 3
BA Primary Education (QTS) Foundation Subjects - tutoring and assessment responsibilities
BA Primary Education (QTS) Advanced Teaching Project Dissertation (ATP) supervision
School placement supervision
Exams Office for Post Graduate Taught Programme, IoE
Areas of interest
I am an Associate Professor of Primary Mathematics Education. I am interested in all aspects of teaching and learning of mathematics within the primary age range. My interests lie in how children learn mathematics and how they build their agency as mathematicians. My thesis focus is on primary teachers' professional careers as Primary Mathematics Specialists (PMaSTs) and how they develop this throughout their careers.
Postgraduate supervision
Masters and Doctoral Level Supervision offered in these areas:
Pupil agency in mathematics learning
The use of mathematics journals to build mathematical thinking
Professional identities of Primary Mathematics Specialists
Impact of Mathematics Specialists in Primary Schools
Diversity and Inclusion
Current Doctoral Students:
Aseel Alsharif (2nd with Professor Alan Floyd) Staff perceptions of primary school curriculum reform in Saudi Arabia
Hein Scheffer (2nd with Professor Alan Floyd) What are the experience, perceptions and realities of leadership learning in an English NHS Acute Trust?
Mohammed Alduailej (2nd with Professor Carol Fuller) - Career decision making of first-year university students in Saudi Arabia
Wafa Alshamrani (2nd with Dr Chris Turner) An investigation into the effectiveness of the leadership development of female headteachers working in girls' state secondary schools in the Kingdom of Saudi Arabia
Research projects
The use of mathematics journals to develop deeper mathematical thinking. This project had a focus on metacognition and self-regulation strategies developed with pupils through the use of mathematics journals. This is a collaboration between myself and Dr Renata- Bobik Dawes.
BROKEN LINK ISATT funded national project exploring the role of The Primary Mathematics Specialist: I won a £1000:00 grant from BROKEN LINK ISATT as an Early Career Researcher (ECR) to develop a national project and deliver a paper at their biannual conference in July 2021.
Educational Doctoral Student - Part 2. My working title is: How do primary teachers in England develop their professional identities as mathematics specialists?
Improving Equity and Inclusion through Education Research Group
Background
In September 2011, I joined The University of Reading, Institute of Education. Before this, I worked in Primary schools, where I taught for fourteen years.
My experience in a range of roles in Schools has included teaching in the Early Years, Key Stages 1, 2 and 3. Additionally, I have had wider school leadership responsibilities as Special Education Needs Co-ordinator (SENCO), Mathematics Co-ordinator, Assessment Co-ordinator, Advanced Skills Teacher, Assistant Headteacher and Deputy Headteacher.
It has been an absolute privilege working in very diverse schools, mainly in urban settings. The bulk of my teaching experiences have been in London, UK. I have also worked at the British Intercultural School (BIS) in Jakarta, Indonesia. I led the teaching and learning of mathematics during my time at BIS.
I have a diverse portfolio of responsibilities at the University of Reading, including teaching Undergraduate, Postgraduate and Doctoral students.
Academic qualifications
BSc (Hons)
Post Graduate Certificate in Education (PGCE)
Masters in Education and International Development.
Ed.D
Post Graduate Certificate in Academic Practice (PGCAP)
Fellow of the Higher Education Academy
Senior Fellow of The Higher Education Academy (SFHEA)
Publications
Matthews, B.

and

Majid, N.

(2020)

What is it about mathematics that causes anxiety for pupils?.

Primary Mathematics

, 24

(2).

pp.

25-27.

Fuller, C.

,

Majid, N.

,

Yan, M.

(2020)

Constructing self: gender, social background and ethnicity in developing educational identities.

In:

Jones, K.

, (eds.)

Challenging Gender Stereotypes in Education.

Sage

ISBN:

9781526494542